프랑수아 조제프 나베(François-Joseph Navez)FOLLOW
1787년 벨기에 샤를루아 출생 - 1869년 사망
벨기에에서 활동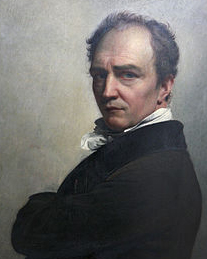 추가정보
A pupil of Jacques-Louis David, he spent five years in Italy between 1817 and 1822.
He was a very successful portrait painter. He also painted many mythological and historic subjects.
The orientalist painter Jean-Francois Portaels was his pupil (and son-in-law).
Born on November 16, 1787 in Charleroi and died on October 12, 1869 in Brussels. After his initial art instruction in Brussels, Navez settled in Paris from 1813 to 1816 where he was a student of Jacques-Louis David. From 1817 to 1821 he was in Rome at the Societe des Beaux Arts of Brussels, at which time he also made the acquaintance of Jean-Auguste Dominique Ingres. Starting 1822 he lived in Brussels where he was named Director of the Academy in 1835. Navez's portraits, history, genre and religious paintings combine a late-neoclassical figurative approach with rich coloration.